| | |
| --- | --- |
| Posted by Matilda on December 31, 2010 at 5:25 PM | |
Here is another art postcard I have posted in my kitchen, from an exhibit at the Issac Delgado Fine Arts Gallery at Delgado Community College featuring new works by Gina Phillips (Sept. 2nd-30th, 2010).
It is a bit scratched up from the mail delivery and has acquired a few splotches since being placed over the stove--as is appropriate for the theme of the art work, as I am calling it ...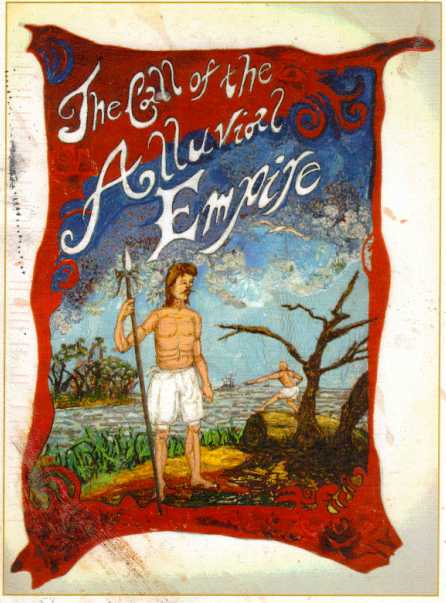 The upcoming December homepage will feature an essay called: "In Search of the Neoprimitive."  So consider this post a little flirtation, or foreplay if you will, to warm us up to the topic: A vision of a neoprimitive future by artist Gina Phillips, down here in the alluvial plains of the Mississippi River*.  Having said that, I feel like I should include a song by Al Green (or Junior Kimbrough!) to accompany this post. 
But, I had already decided to include the song "Clint Eastwood" by the Gorillaz--a far cry from the bluesy-soul of Mr. Green or the soulful-blues of Mr. Kimbrough--and so will proceed accordingly:
And come to think of it, this track should finish the post nicely:






* Apparently futuristic enough that the Mississippi Delta has processed the effects of the BP oil spill debacle, and rebuilt the fertile swamplands that have been re-engineered by the US Army Corps of Engineers and re-architected by back-to-back Hurricanes Katrina and Rita.