Welcome to the tail-end of 2010 and my final posting for the decade.  Well, this site is only a couple months old so that's kind of a joke.  In commemoration, I offer this series of art postcards that (intentionally or not) riff on what I would call neoprimitive themes, along with a few comments:
1. The Ouroboros
Sibley Gallery, 3427 Magazine Street, New Orleans, January 15-February 15, 2011
Another indication that I am hardly the only one with "ouroboros" on the brain (the ouroboros is the December 2010 Image of the Month) ...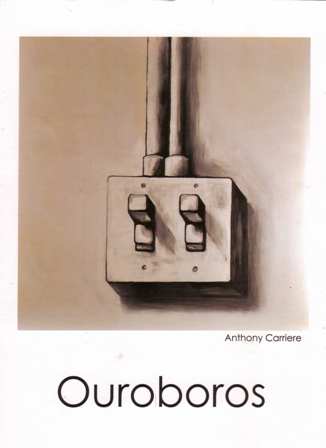 The light switches can be seen as be a modern version of the ouroboros principle in action.  The upward position of both switches suggests open, not closed, circuits ... if the system is properly wired, that is.  The subject matter also suggests that it is possible to perceive ancient, sacred concepts in the mundane, profane world that is all around us in the present.  And that technology is part of the process--in itself a neutral--potentially illuminating and enlightening, but also potentially destructive and dangerous if the system has faulty wiring. 
2. Courses of Empire
Loyola University, Collins C. Diboll Gallery, 6363 St. Charles Avenue, November 9-January 20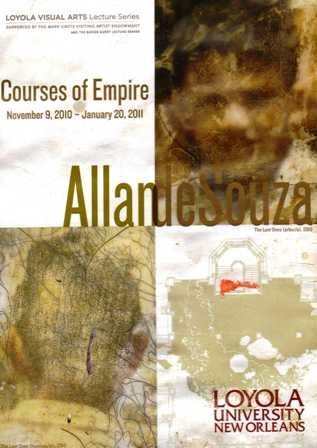 Another theme "on the brain" of lots of people nowadays, when even "The Family Guy" slings jokes about America's world dominance as being strictly past-tense.  This is a major shift from the 1990s when I sat in a seminar class filled with History majors, and watched the students around the table ruffle with indignation when the professor (orginally from Russia) suggested that America might one day not be "number one" anymore.  Nothing like the collapse of a major empire (or two) to kick one's thinking gears into more vigorous motion.
3. Conscience
Tulane University, Carroll Gallery in the Woldenbert Art Center, January 30-February 11, 2011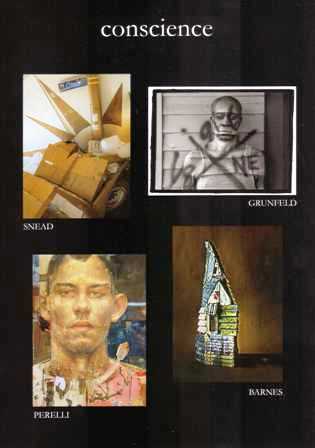 Conscience, and it's attendant values.  They offer some attractive alternatives, now that dominating the rest of the world no longer appears to be a realistic option.  If perhaps late arrivals to the party, hopefully they are here to stay. 
4. Louisiana and Trees: Life Intertwined
Sibley Gallery, 3427 Magazine Street, New Orleans, Opening December 4, 2010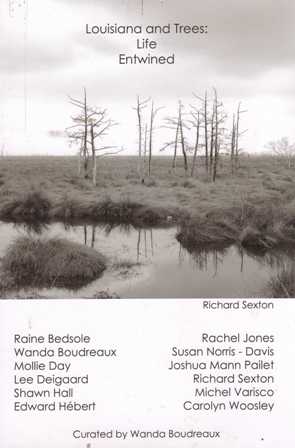 And a final neoprimitive theme shines through: life and trees, intertwined.  The "tree peoples" are our natural allies. If we cannot wrap our brains and hearts around this most simple and reciprocal of relationships, then we might as well pack our bags now. Oh, that's right, we have no place else to go.