If the term neoprimitive can be used to describe "what comes after postmodern" and postmodernism(s), then what is the neoprimitive and how are we to understand it?  As has always been the case, we can look to the artists for insights into such issues, and in this case to the filmmakers in particular.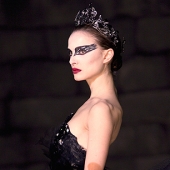 In The Black Swan, Darren Aronofsky presents a psychodrama that explores perfectionism and performance and the dangers therein. An important characteristic of neoprimitive thought is that it questions the notion of perfectionism: both the wisdom of pursuing it and the consequences of achieving it. 
   The idea that "perfect" exists at all suggests a static nature to reality that is not accurate, and all too often the quest for perfection is a movement toward death.  After all, once perfection has been achieved, where can one go from there but down or out?  Perfection can be a harsh mistress: at best, temporary, and at worst, distortive and destructive.  Perhaps perfection should be re-conceptualized to acknowledge that it is always changing--is context-dependent and variable--and that "perfect" can take multiple forms.  
   Another important theme in the film is the idea of the doppelganger (the double), which is suggested by the white and black swans in the ballet performance and also by the ballerinas themselves, Nina (Natalie Portman) and Lily (Mila Kunis) respectively.  As a friend, Lily encourages Nina to embrace her dark side and attempts to draw her out of herself, while Nina's mother (Barbara Hershey), a former ballerina herself, does her best to push her back in—to keep Nina innocent and focused exclusively on dancing.
   But Nina's unconscious seems determined to reveal her soul as more dimensional than that—and as such, with encouragement (and occasional pressure) from her friend Lily and her (occasionally lecherous) ballet coach, Nina begins a transformation which culminates as she takes on the physical form of a black swan. 
   In shamanistic terms, this is called transmogrification, and it is not unusual for shamans in primitive societies to claim that they will physically take the shape of an animal (often a jaguar) when they are in a trance state.  This allows them to access the powers of that animal and all it represents, symbolically but also literally.  In the film, as Nina physically takes on the form of the black swan, she assumes its power and is able to perform both the white and black swans' dances in a way that she herself describes as "perfect".
   Does Nina actually become a black swan, or is it just in her mind?  And do the other strange occurrences in the movie actually happen, or are they indications of a schizophrenic breakdown in Nina's tenuous sense of self?  These are questions that may not be well-suited to direct answers. 
   Perhaps it is best to refer to the magical realism movement that emerged in literature in the 1970s and continues to this day.  Julio Cortezar, Carlos Fuentes, and Russell Hoban as authors have all paved the way for The Black Swan in this sense.
   In film, David Lynch has played with many of these themes, particularly in Lost Highway, where the female lead is split into a set of blond and dark-haired doppelgangers, and the male lead transmogrificates into another person while in prison.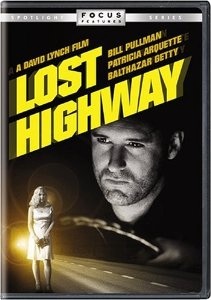 "There is only one place," he said, "that place is time, and that time is now. There is no other place."  —Russell Hoban